authors
Ariel & Ned Fulmer & Kiano Moju
Serves 2
Ingredients
1 large tomato, cut into 8 slices
Kosher salt
3 large eggs
1/3 cup whole milk
¼ cup chopped fresh basil leaves
½ teaspoon freshly ground black pepper
½ teaspoon dried oregano
2 tablespoons unsalted butter
4 slices brioche, cut into 1½-inch-thick slices
½ cup shredded Parmesan
Introducing: The Date Night Cookbook's Savory French Toast.

Here's another breakfast specialty that proves, when in dire need for a meal, you can make anything into a delicious dinner, including French toast. Skip the syrup and throw in some cheese, herbs, and tomatoes for our version of a French toast croque monsieur. Ned likes to eat his like a sandwich, while Ariel prefers a fork and knife.
Instructions
Step 1
Lightly salt the tomato slices and set aside.

Step 2
Beat together the eggs, milk, basil, pepper, oregano, and a pinch of salt in a medium bowl.

Step 3
Melt 1 tablespoon butter in a nonstick pan over medium-low heat.

Step 4
Working with two pieces at a time, dip bread into egg mixture, letting it soak for about 15 seconds on each side.

Step 5
Cook the bread slices in the now foamy butter for 2 to 3 minutes until the bottom is a golden brown. Flip to cook on the other side, adding the remaining tablespoon of butter. Once golden brown on the other side, remove from the pan and repeat with the remaining bread slices.

Step 6
Sprinkle 2 tablespoons of Parmesan into the pan in two piles, roughly shaped like each bread slice, topping each pile with 
2 tomato slices. Place the cooked bread on top of the tomato, using a spatula to press them together. Cook until the cheese has melted and has adhered to the bread slices, 1 to 2 minutes. Repeat with the remaining butter, bread slices, cheese, and tomato.

Copyright (c) 2021 Fulmer Media, Inc.

Get your own copy of The Date Night Cookbook for access to all recipes here! 
Featured Products
Gold Brush Measuring Spoons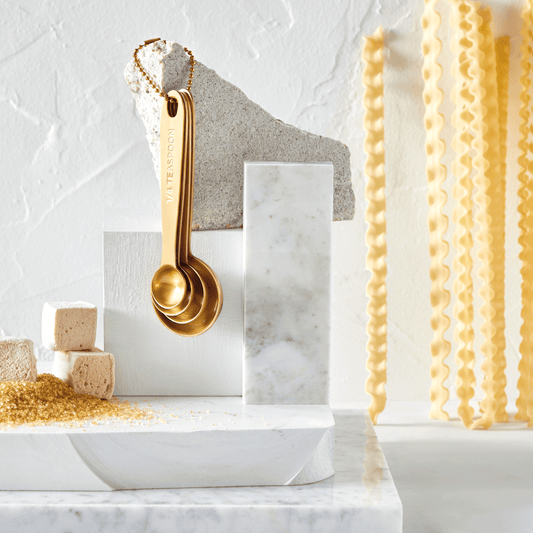 Silicone Signature Utensils - Slotted Turner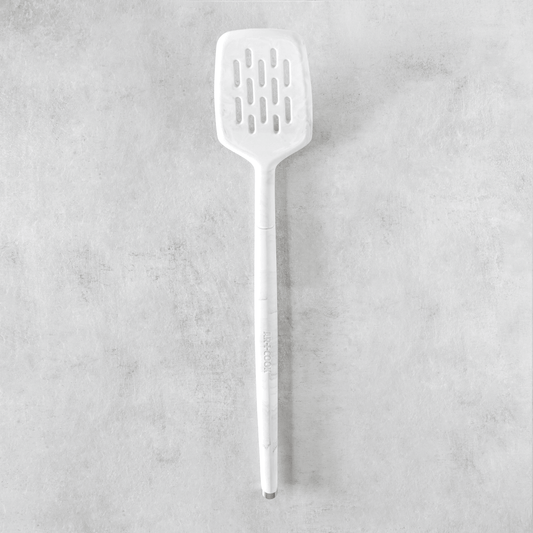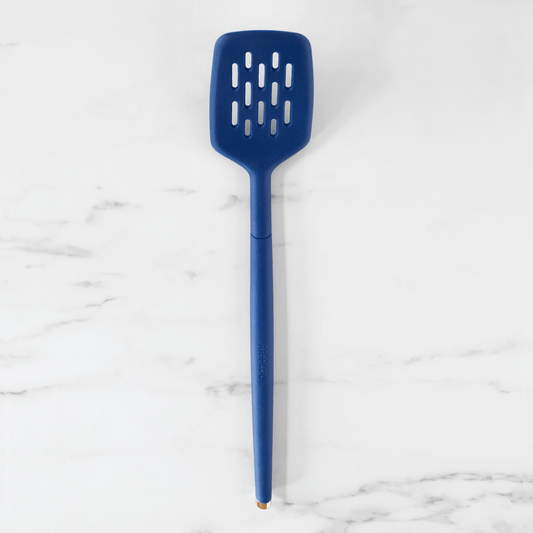 Tapered Flatware (20 Piece Set)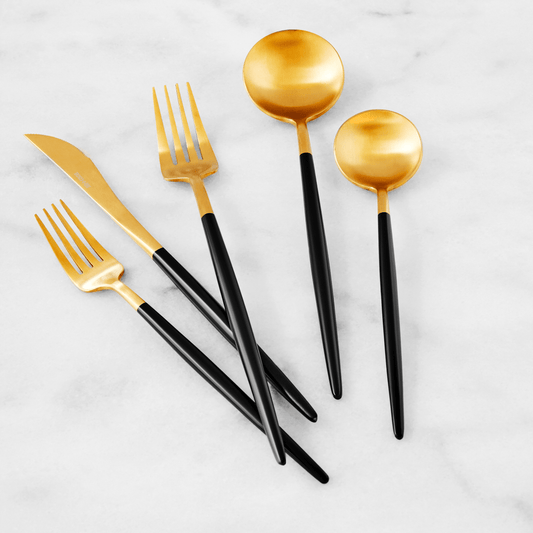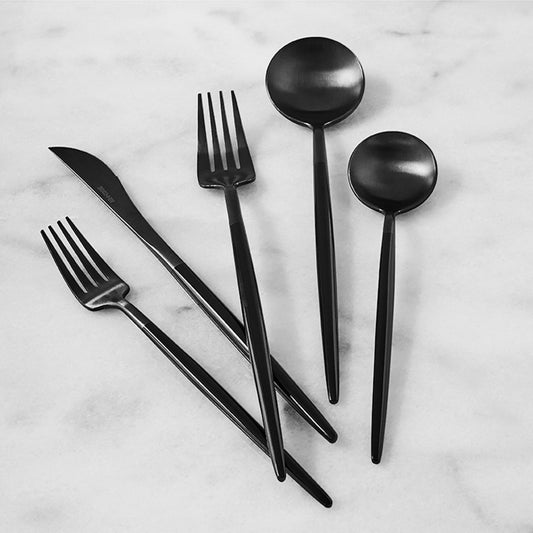 Chambray Napkins (4 Piece Set)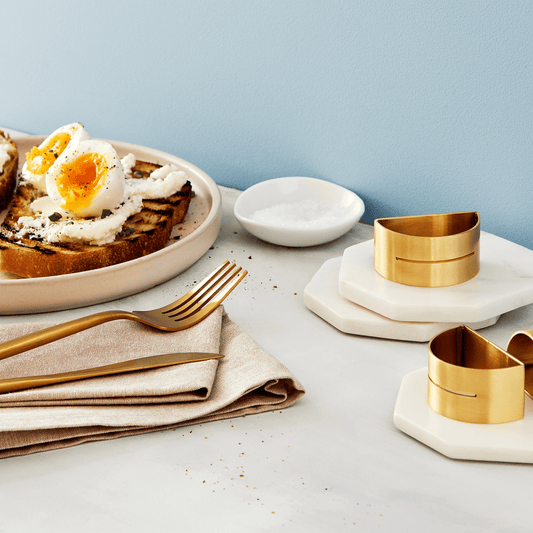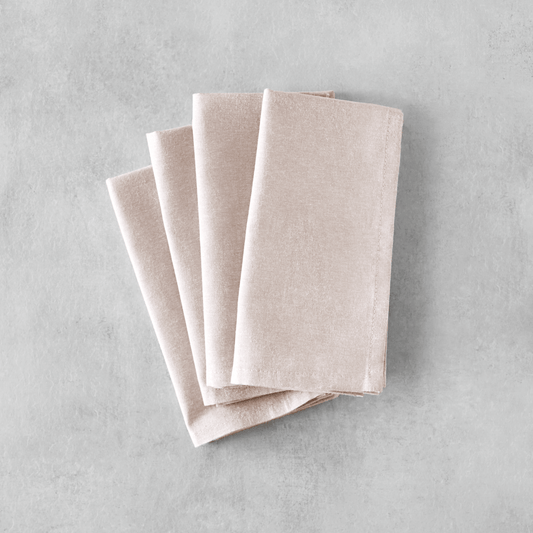 Featured Posts
Join the Discussion
Choosing a selection results in a full page refresh.