photographer
Hallie Burton
prop stylist
Penelope Bouklas
recipe developer
Kelly Kubala
Serves 1
Ingredients
1 cup hot water

1 Tbsp honey 

1 ½- 2 oz Bourbon, Brandy, or Spiced Rum (Elija Craig Small Batch Bourbon Whiskey)

2 tsp fresh lemon juice

1 lemon wheel slice

1 cinnamon stick
When the air gets chilly and the layers start to pile one, you know it's time to break out that mug and make some cozy hot cocktails. The Hot Toddy is the perfect go-to cocktail that will warm you to your core, so much so that historically it was, and still is, often consumed to relieve cold and flu symptoms! This cocktail can be made many different ways so don't be afraid to experiment. Whether you prefer bourbon, brandy, or spiced rum, Hot Toddies are always a hit. It's also super simple to make after a long day. Simply dissolve honey in some hot water and add your liquor, lemon, and cinnamon stick. Best served when enjoyed with friends!
Instructions
Step 1
Combine water and honey in a heatproof glass or mug and stir until honey is dissolved. Add the liquor and lemon juice. 
Step 2
Swirl the hot toddy with a cinnamon stick. Garnish with a lemon wheel and enjoy!
Featured Products
Double Walled Glass Mugs (2 Piece Set)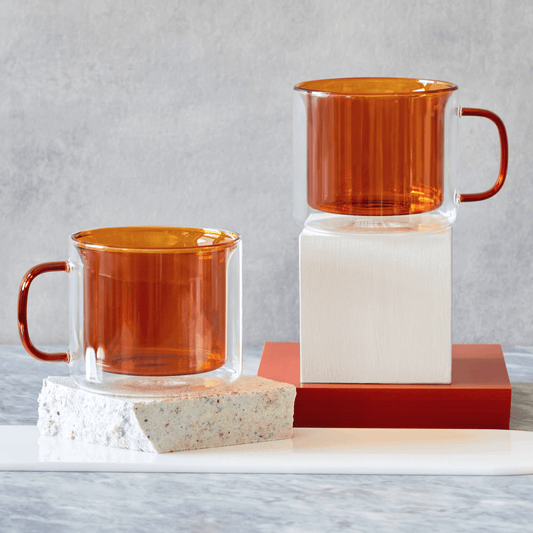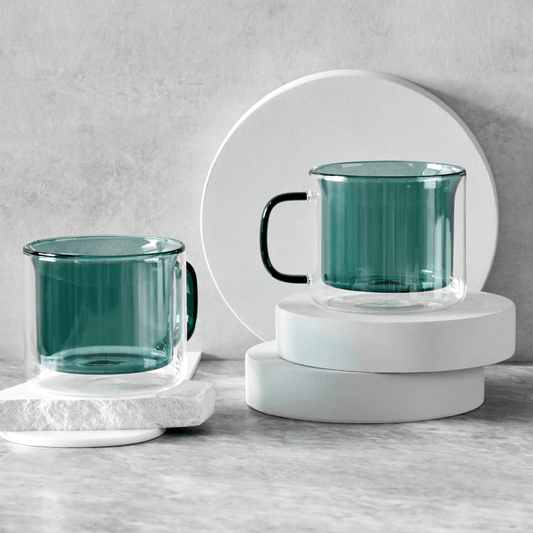 Ripple Rocks Emerald Glasses (4 Piece Set)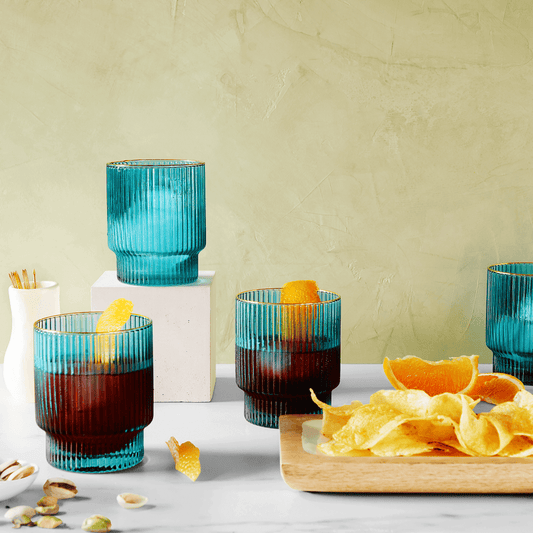 Round Acacia Wood & White Marble Board Large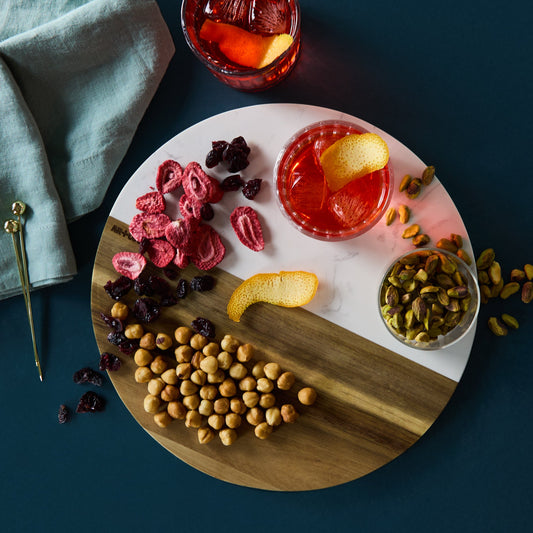 Included in the Box
Winter White Marble Coasters - Set of 4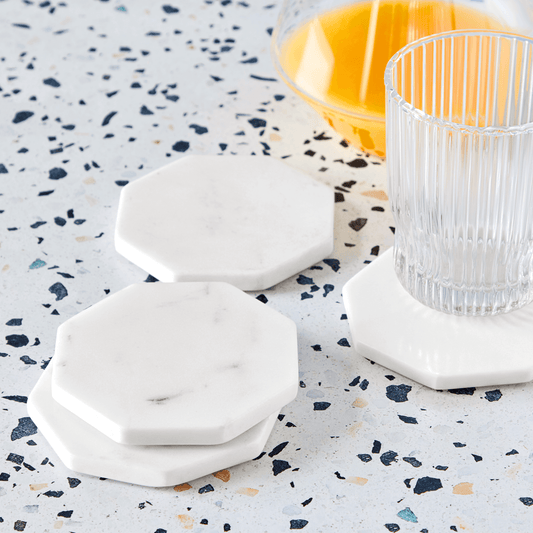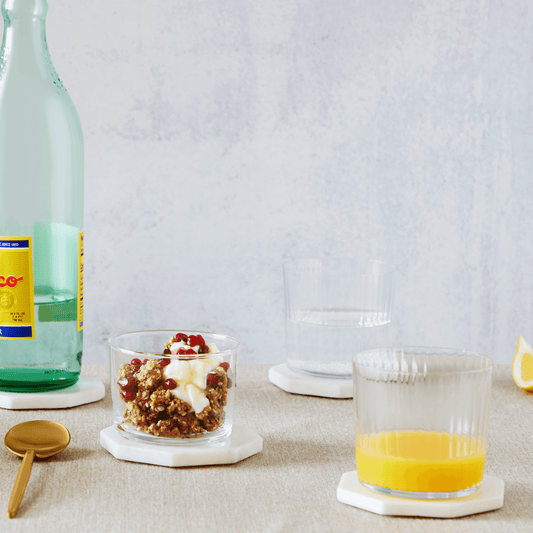 Reusable Straws with Removable Silicone Head and Brush (5 Piece Set)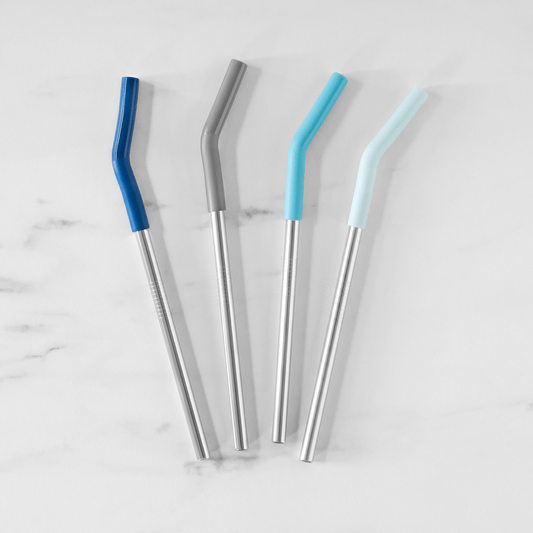 Featured Posts
Join the Discussion
Choosing a selection results in a full page refresh.